Amanda's Great American Adventure
Join Amanda in her travels across the United States. There is something waiting for you at the end of "Amanda's Great American Adventure". Be sure to use your "BACK" button to navigate through the pages.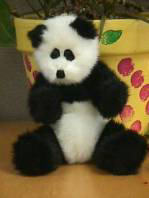 Your adventure begins at MSN Maps and Directions. When you arrive choose "Get Driving Directions". Your first destination from Montgomery is Manhattan, Kansas, my hometown. You will type in Manhattan, Kansas.
For a map view of Manhattan type in 1400 Poyntz, Manhattan, Kansas and you will "fly right there". While you are looking at your map view see if you can figure out some of the activities I did as a child. Look East from my house.
A Map View of Manhattan, Kansas


When you arrive in Manhattan you will want to go to the new Flint Hills Discovery Center.
After visiting the Discovery Center you can go to the city park to cool off in the pool. Click on the pool information link. I wish it had all of those fun activities when I used to swim there!
As you learned at the Discovery Center, Manhattan is located in the Flinthills of Kansas. Mrs. Adams grew up in the Flinthills and loves the rolling prairies. You can visit the Flinthills while you are in Manhattan.
The Flinthills is home for many cowboys. Saddle up and head on over to the Word Ranch. Remember the number of syllables in a word is the number of claps it has.

When Mrs. Adams was a little girl she used to love to watch cowboy shows. My big brother listened to cowboy shows on the radio (a TV back in the 1940's cost way too much money) and you can too. Share this site with your grandparents. They will have fun telling you about all of the cowboys! Click on the Cowboy Legends page and scroll down to the free samples.

After her visit to Kansas it was time to head west to Jackson Hole, Wyoming to visit our penpals at Wilson Elementary School. Next year when she sees our penpals she will be able to see Levi and tell him "Hi" from his mother! Amanda grabbed her map and you will need to grab yours, too. As soon as you arrive you'd better check the weather to see if you need a jacket!
Go back to Earth Album to get a map view of Jackson Hole. While you are looking at your map view look for the ski slopes west of the town. If you zoom in really close, you might get dizzy! Jackson Hole Mountain Resort has the longest vertical drop of 4,139 feet and you can get really close to the action from your computer.
A Map View of Jackson Hole, Wyoming

There are other webcams to visit during your virtual tour of Jackson Hole and the surrounding area. Town Square, Yellowstone National Park (you might even see Old Faithful erupt!) and Teton National Park are just a few of them. If you click on "more cams" you can even check in on our friends at the Whitewater Rafting Boathouse or watch the planes take off and land at the airport. Just be sure to click on the thumbnail picture to bring up the picture that will refresh.
Before you leave Jackson Hole you need to visit the National Elk Refuge. Amanda thinks that you will enjoy it especially if you take the virtual tour of the refuge and the Visitor's Center.
It is time for Amanda to go home. Join her and Roy Rogers and Dale Evans in singing "Happy Trails" to all of her friends that she has met this year. Stop to get your directions before you head back to Alabama. Type in your address as the destination.
Contratulations!
You have reached the end of Amanda's Great American Adventure!

Thanks for coming with me on my Great American Adventure. E-mail me to tell me what you liked about our trip and I will have something special for you!

E-mail Amanda